Bay City 1st
church of
The Nazarene
Our Community of Believers come together frequently in each other's homes, in the community, and at our building to worship God.
Through our shared worship and praise, we develop deeper relationships with one another which provide us a Christ-centered, Bible-based, context in which to grow.
We share what God is doing in our lives!
We are still working on making this section "live," but please take a look below for a few of our key upcoming events.
Sundays at 10:30am
Tuesdays at 6:30pm
Celebrate Recovery
Tuesdays at 6:30pm
Our mid-week, on-demand, and some small group lessons are provided through The Virtual Circuit. This is a newer ministry, growing to support different groups and churches. It is led by our senior pastor.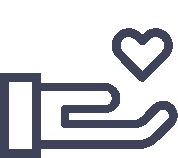 For those who wish to contribute to the ministry of Bay City 1st Church of the Nazarene, you may click below to be taken to our PayPal service.